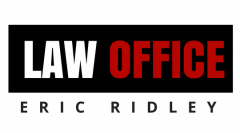 Law Offices of Eric Ridley
Student Loan Law Workshop graduation year
2015
Whatever legal situation you're facing probably has you feeling stuck – that's why I'm here.
People come to me for bankruptcy and other financial advice and assistance from all over Ventura County: Oxnard, Camarillo, Simi Valley… with what appear to them, to be impossible financial problems.
We find ways to fix "impossible" financial problems.
After our consultation, I find and use every tool at my disposal to get your matter moving to the best possible outcome for you, and to protect your legal rights along the way, and maintain a strict privacy policy while doing so.
Open Hours
7:00 am - 8:00 pm
567 W. Channel Islands Blvd. Ste. 210, California 93041